We have combined skills, knowledge and experience to give you the best possible team to guide you in your project in order to achieve your goals.

Ihtasham Ul Haq Zarrar, PE
Chief Executive Officer & Founder

Muhammad Asif
Principle Engineer & General Manager

Hassan Zarrar
Technical Director & Business Developer

Asad Ullah Khan
Project Manager Nationwide & Head of TI Dept.

Kamran Sheikh, PhD.
Senior Design Engineer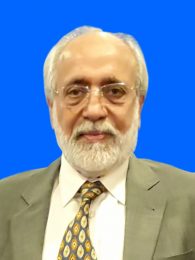 Ihtisham Ul Haque Zarrar, PE
Chief Executive Officer (CEO) & Founder
Mr. Ihtasham ul Haq Zarrar has been with EDB since its founding in 1989 and is registered Professional Engineer by PEC. Apart from being the sole founder of the company he has more than 40 years of experience in structural engineering as well as applications of multidisciplinary solutions for the design, analysis, and testing of complex structures and has been involved in all civil engineering related projects.
"It has been my honor and privilege to serve the Pakistani community for the past 40 years, and I will continue to be so. We aim to continue providing construction with consultancy services to help facilitate growth in our community. Pakistan's large population of over 200 million offers great opportunity and potential in the field of construction and engineering, in which, we continue to witness excellent growth and accordingly we will continue to increase our execution capacity in response to demand for our services."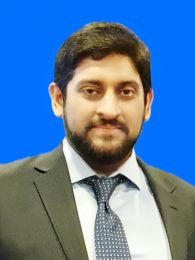 Technical Director & Business Developer
Mr. Hassan Zarrar is a registered engineer by PEC and a member of IET. He has received BEng. Electronics (Hons) and MSc. in Telecommunication Management from universities in UK as well as an MBA degree with majors in Marketing from Pakistan. Immediately afterwards Mr. Hassan Zarrar started working for EDB and has successfully navigated himself upwards to the present position.
"My time at EDB has been nothing but positive. Teamwork, commitment, creativity, organizational skills and motivation to grow is what I have learned during my time working in EDB. Working with professionals has groomed me into the individual I am today."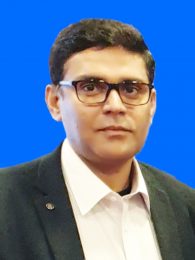 Mr. Muhammad Asif has over 20 years of experience in the engineering consultancy sector and has had broad exposure to all of EDB's important capabilities such as design, testing, and analysis. Mr. Asif now is in the role of general manager in which he is responsible for management aspects of EDB's business and focused on acquisition and retention while maintaining the culture of growth.
"I have worked in EDB since 2009 and I have found myself working in a supportive, positive and an empowering environment. I have found EDB to be a professional and an overall wonderful workplace."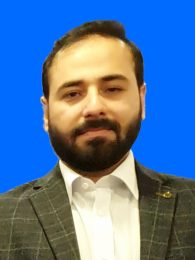 National Project Manager & Head TI Dept.
Mr. Asad Ullah Khan is a Graduate in BS Electrical and MS in Telecommunication & Networks, having more than a decade of experience in developing and maintaining telecommunication networks and implementing VoIP Technologies. Mr. Asad Ullah Khan has managed multiple projects nationwide and has worked tirelessly to ensure that all the quality criteria of EDB and our clients are met.
"I am a part of Engineering Design Bureau Team since more or less than one Decade and found this organization a wonderful professional destination."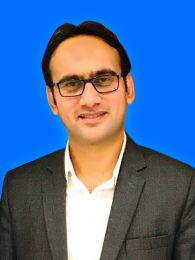 Mr. Kamran Sheikh has been working in EDB since 2010 and has been a part of many important projects related to civil engineering. Mr. Kamran Sheikh is a registered engineer by PEC and having a PhD in architecture, his experience or more than a decade in building and architecture design has contributed a lot to projects in EDB. His continued effort in EDB has made him a key member of our management team.
"I feel privileged to be part of EDB. It's a professional and employee orientated organization that offers equal opportunities to everyone for development and growth. Moreover, the work culture and environment are very supportive, and it has fostered working relationships based on collaboration and trust. At EDB, it feels like my second home."
Let Us Know What You Want
Find out more about us and the work we do and how can we fulfill your requirements. Our professionals are present to guide you to success. Contact us and let us know how we can bring value to your project.